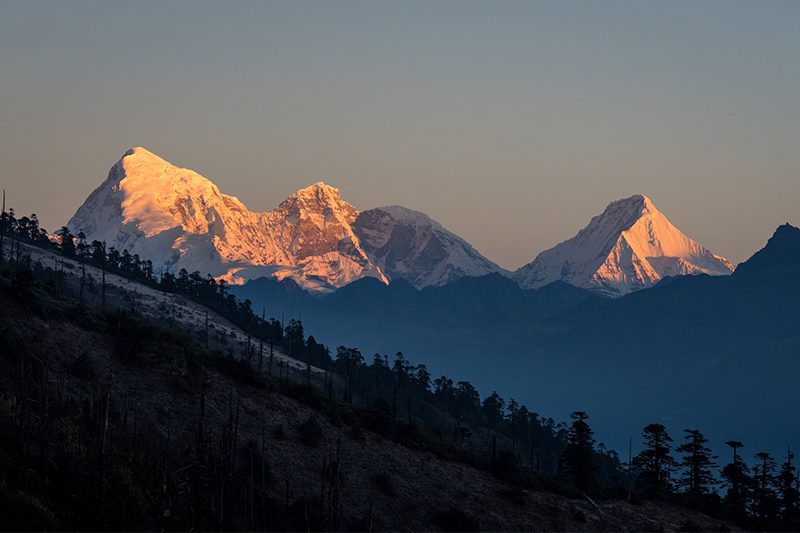 Bhutan expands its tourist incentives for visitors, with the daily Sustainable Development Fee reduced by 50% for another four years, until 2027 The Royal Government of Bhutan is pleased to announce additional incentives and policy measures to boost its tourism sector, introducing a 50% reduction on its tourism levy, known as the daily Sustainable Development Fee (SDF). The new incentives and measures shall consist of the following: 1. A fifty per cent (50%) reduction will be granted on the prevailing SDF of USD 200 for US Dollar-paying guests visiting Bhutan. The effective SDF with the discount will be USD 100 per person per night for US Dollar paying tourists. 2. In addition, a fifty per cent (50%) reduction on the SDF shall be granted on the rates applied to children aged between 6 and 12 years for US Dollar-paying children visiting as tourists. The effective SDF with the discount for children will be USD 50 per person per night for US Dollar-paying tourists. Children who have not yet turned six years old are eligible to visit Bhutan without paying any SDF. 3. The 24 hours SDF waiver for tourists staying in the border towns shall continue. The above incentives will come into effect from Friday, 1 September 2023 and shall remain effective for four years until 31 August 2027.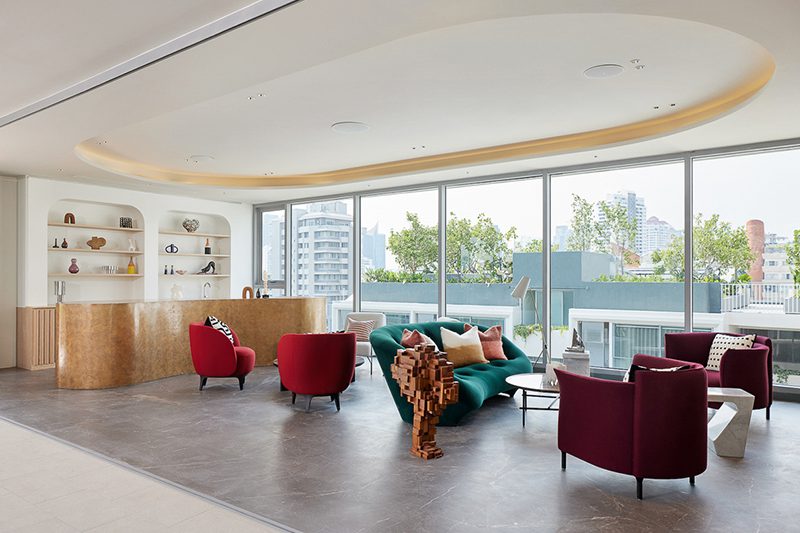 Thonglor has been an ideal area for buzzing life as it is a renowned happening part in the heart of Sukhumvit, Bangkok, with a wide range of options to suit a modern lifestyle. SCOPE Promsri recently celebrated the grand opening ceremony with exclusive guests and celebrities. This low-rise condominium in the neighbourhood of Thonglor defines itself as the epitome of modern luxury living and uniquely stands out with its design, especially the impeccable interior with a touch of world-class designer brand. SCOPE Promsri www.scopepromsri.com ☎ Tel: +66 (0) 2821 5664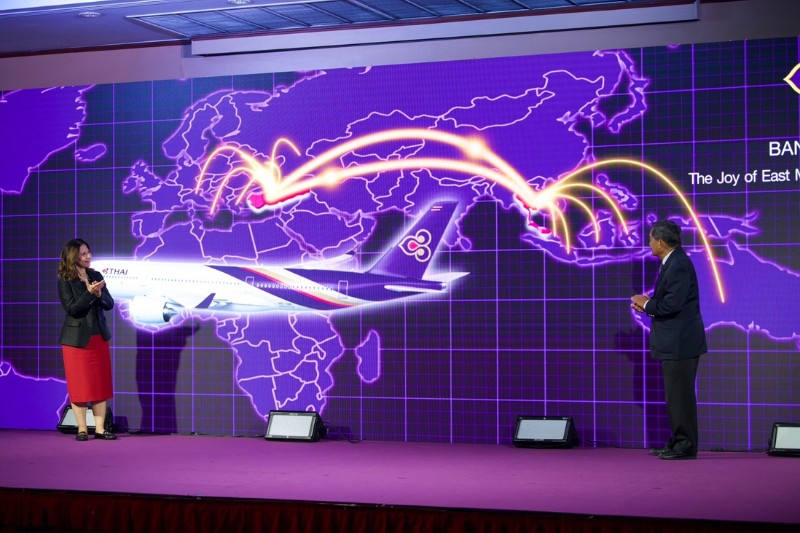 Thai Airways International Public Company Limited (THAI) holds the launch event of the new service to Istanbul, the Republic of Türkiye, to enhance its route network. Mr. Piyasvasti Amranand, THAI Chairman of the Plan Administrators, and Mrs. Serap Ersoy, Ambassador of the Republic of Türkiye to Thailand, presided over the event. Also present at the event were Mr. Asi Mamanee, Director-General of the Department of European Affairs, Mr. Siripakorn Cheawsamoot, Deputy Governor for International Marketing Europe Africa Middle East and Americas, Tourism Authority of Thailand, Mr. Pornchai Thiraveja, THAI Plan Administrator, Mr. Chai Eamsiri, THAI Chief Executive Officer, and THAI senior management. THAI is ready to take all passengers to experience Istanbul, the cultural gem with historical stories of the Republic of Türkiye and intercontinental travel hub connecting Asia, Africa and Europe especially Eastern European destinations through Star Alliance network. Roundtrip daily Bangkok-Istanbul flight operations will start on 1 December 2023 with details as follows: - TG900 departs from Bangkok at 23.45 hours and arrives in Istanbul at 06.05 hours (local time), the following day - TG901 departs from Istanbul at 16.30 hours (local time) and arrives in Bangkok at 05.35 hours, the following day Furthermore, amuse-bouche served on these flights were inspired by the culinary culture of the two countries. The launch of Bangkok-Istanbul flight operations elevates THAI's connectivity and cargo capabilities in Asia-Pacific and Australia as well as promotes Thailand's economic, transportation, trade and investment ties to the Republic of Türkiye and other Eastern European countries according to the government's policies. The Republic of Türkiye, with total population of over 85.3 million and the economic system worth 906 billion dollars, has abundant tourism potential. In introducing the new service, THAI and Mastercard offer discount for customers who purchase tickets with Mastercard on thaiairways.com in Bangkok-Istanbul routes with a discount code "TGMCBKKIST" at 2,000 baht and in Istanbul-Bangkok routes with a discount code "TGMCISTBKK" at 50 US dollars now until 30 November 2023 scheduled for travel 1 December 2023-31 March 2024. Royal Orchid Holidays (ROH) offers tour packages to picturesque landmarks in Istanbul and other tourist attractions in the Republic of Türkiye. For more information and reservation please call (+66)2545-3252 or LINE ID: (@)roh.tg For more information and reservation, passengers may visit thaiairways.com, local THAI offices, ticket agents or call (+66)2356-1111 (24 hours a day) for THAI Contact Center.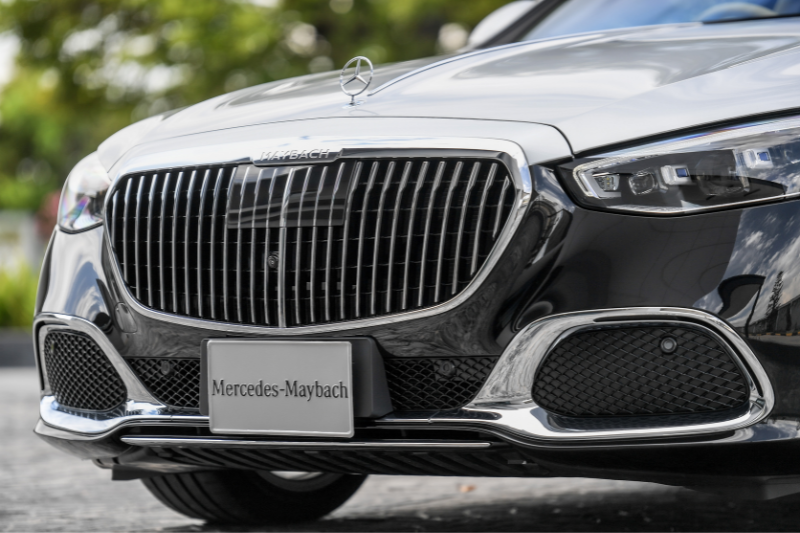 Mercedes-Benz (Thailand) introduces a top-end luxury masterpiece to cater to the high-end clientele, presenting the Mercedes-Maybach S 580 e in a locally produced version for the first time. Thailand stands as the first country to produce the two-tone variant, embodying the essence of the longstanding Maybach brand's philosophy, "the very best of the very best" This luxurious vehicle comes equipped with a Plug-in Hybrid powertrain capable of achieving over 100 kilometers according to the WLTP standard, excelling in all aspects of performance, exterior and interior design, along with the cutting-edge technology and convenience features. It offers an unparalleled experience to the driver and the passengers, complemented by the Mercedes-Maybach Lifestyle Concierge Service, provided by "Quintessentially" a global lifestyle assistant, to Mercedes-Maybach owners for three years from the handover day. "The introduction of the Mercedes-Maybach S 580 e in the Thai market is a testament to our commitment to delivering the pinnacle of luxury under the Maybach brand, aligning with the philosophy inspired by Wilhelm Maybach, the founder of Maybach. We have strived to craft the highest level of automotive engineering artistry under Mercedes-Benz, earning celebration from numerous global celebrities who own the Mercedes-Maybach brand. One of the standout features of the Mercedes-Maybach is the rear passenger compartment, designed meticulously to provide a first-class experience, ensuring the utmost comfort in every detail. In addition to the luxury that all customers will experience as Mercedes-Maybach owners, another exceptional aspect is the elevated experience of the Mercedes-Maybach Lifestyle Concierge Service, in collaboration with Quintessentially, a full-service lifestyle concierge. This service aims to solve urgent and complex personal challenges, including travel planning, reservations at world-class restaurants, and organizing special events, allowing members to enjoy their valuable time with a peace of mind, reflecting the meticulous attention to detail that Mercedes-Maybach represents." Mr. Martin Schwenk, President and CEO of Mercedes-Benz (Thailand) Limited ━━━━━━━━━━━━━━━━━━👇🏻━━━━━━━━━━━━━━━━━━ The locally produced Mercedes-Maybach S 580 e in the two-tone paint (Obsidian Black / High-tech Silver) is available at 11,200,000 baht. ━━━━━━━━━━━━━━━━━━👆🏻━━━━━━━━━━━━━━━━━━ For further details and exclusive privileges of the Mercedes-Maybach S 580 e, please contact Authorized Mercedes-Maybach Dealers or visit the website https://www.mercedes-benz.co.th, along with all Mercedes-Benz's social media platforms.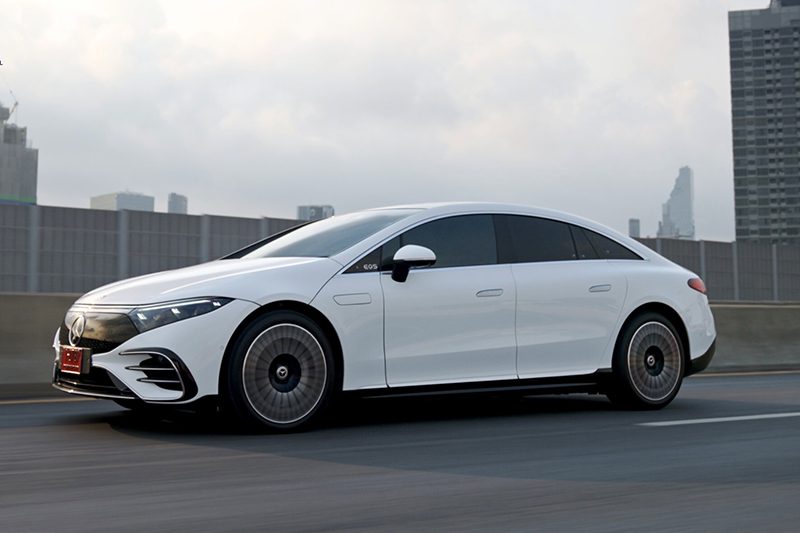 Because every journey is about creating the ultimate work of art. Lifestyle + Travel takes our readers on a journey with a new companion: the EQS 500 4MATIC AMG Premium, the first electric car from Mercedes-EQ wavers as smooth as the tip of the paintbrush in each stroke and seamlessly smooth with seamless design to allow every stroke of the movement to be smooth with the curve all over the car. It is fashioned in a fast-back manner from the front to the back. Fulfilling the pleasant day completely and comfortably with the multi-contour front chairs that significantly reduce travel fatigue. Driving through the old road, enter Charoen43 Art & Eatery, a hip part of the old town district, to discover the creative space embraced with cafés, 90s music bars, bike clubs, and countless shops, and indulge in the atmosphere of a Charoenkrung district that never sleeps. Pamper yourselves on any ordinary day, and it's truly a good choice for any kind of urban lifestyle with the EQS 500 4MATIC AMG Premium, which could take you any distance because it can take up to 702 kilometers per full charge. It's convenient, easy, and saves time. It comes with functions including BURMESTER 3D surround sound system and a MBUX Hyper-screen with a MBUX rear display in the car for additional entertainment, bringing fun and perfection to every journey. Moreover, the EQS 500 4MATIC AMG Premium takes safety to another level. Be confident in every route with the Digital Light ULTRA RANGE High beam that illuminates the way for up to 600 meters. Every journey always creates a new inspiration with the EQS 500 4MATIC AMG Premium, a new travel companion, an electric car that gives the answer to every aspect of your lifestyle with high technology and full safety, as well as a design that catches everyone's attention and inspires them to take a journey. https://www.youtube.com/watch?v=xawPwHSny0k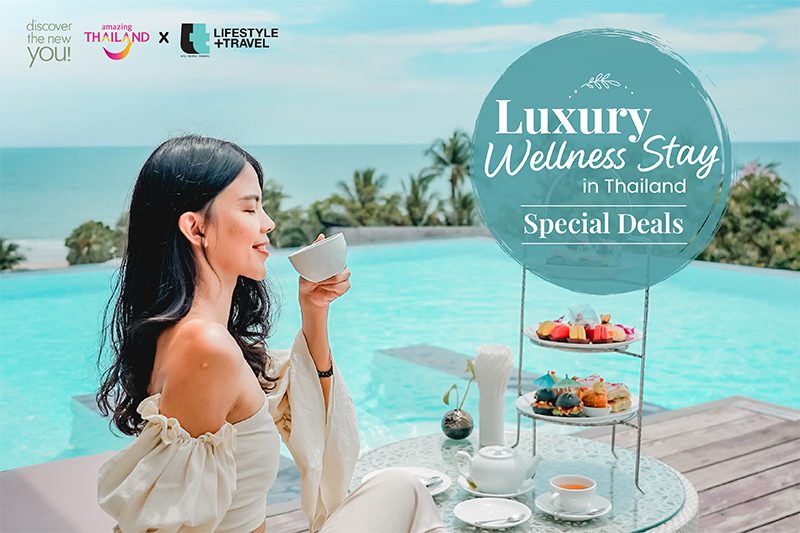 Lifestyle+Travel, in collaboration with the Tourism Authority of Thailand (TAT), invites you to indulge in the utmost relaxation and luxury during a wellness stay in Thailand. Immerse yourself in the opulence of world-class facilities and personalized services that cater to your every need. From lavish spas with rejuvenating treatments to gourmet cuisine that nourishes the body and delights the senses, come and experience the pinnacle of luxury wellness in Thailand, where indulgence meets well-being. 1. Intercontinental Khao Yai, Nakhon Ratchasima InterContinental Khao Yai Resort is an invitation to luxury and tranquility amidst lush greenery at the heart of Khao Yai. Being the country's prime location for clean air and oxygen, this enchanting oasis offers a unique escape into nature's embrace. The contemporary architecture has been designed in harmony with the surrounding beauty, providing panoramic views of the breathtaking scenery. Indulge in a luxurious spa experience where expert therapists offer personalized treatments for rejuvenation and wellness, catering to the preferences and lifestyles of avid travelers like yourself. At our resort, we value sustainability and strive to preserve Khao Yai's pristine environment while positively impacting the local community. Whether you are seeking a romantic getaway, a family vacation, or a solo retreat into nature, our promise is an unforgettable experience where luxury, tranquility, and the environment converge. Join us on a journey of wellness in connection with nature's wonders at the InterContinental Khao Yai Resort. https://www.facebook.com/theblacktieservice/posts/pfbid022cZU67AYax4hyTqMejQqyuf1gy9HSeiT4AsHnWj27i3AbkciJFeUQ9GA7TJxxzkLl 2. Trisara, phuket with rejuvenating experiences. At Trisara, every aspect of your well-being is taken into consideration. The spacious and elegant rooms provide a cozy and peaceful haven with stunning views of nature. Immerse yourself in luxury, where attention to detail and personalized services are paramount. Indulge in a wide array of wellness activities designed to invigorate your mind, body, and soul. From active yoga sessions overlooking the turquoise waters to soothing spa treatments using traditional Thai techniques, Trisara offers a holistic approach to your well-being. The property's dedication to luxury extends to its culinary offerings. Savor healthy cuisine crafted from locally sourced ingredients—a true gastronomic delight. Experienced chefs will curate menus that nourish your body and fascinate your taste buds. Discover a sanctuary at Trisara, where luxury and wellness seamlessly intertwine. Experience the epitome of rejuvenation and leave feeling renewed, refreshed, and inspired. https://shop.line.me/@876zirzf/product/1004800059 3. COMO Point Yamu, Phuket Como Point Yamu is a luxurious wellness resort nestled in Phuket, Thailand, offering a serene escape for travelers seeking relaxation and rejuvenation. With its stunning location on the eastern coast of the island, the resort provides breathtaking views of the Andaman Sea and lush green landscapes. The accommodations at Como Point Yamu are elegantly designed, featuring modern amenities and a touch of Thai luxury. Guests can choose between rooms, suites, and private villas, each offering a peaceful sanctuary for a restful stay. The Como Shambhala Retreat is a standout feature, renowned for its holistic approach to well-being. Highly trained therapists provide a range of therapeutic treatments, from massages to detox programs, promoting a sense of inner balance and rejuvenation. Healthy dining is a priority at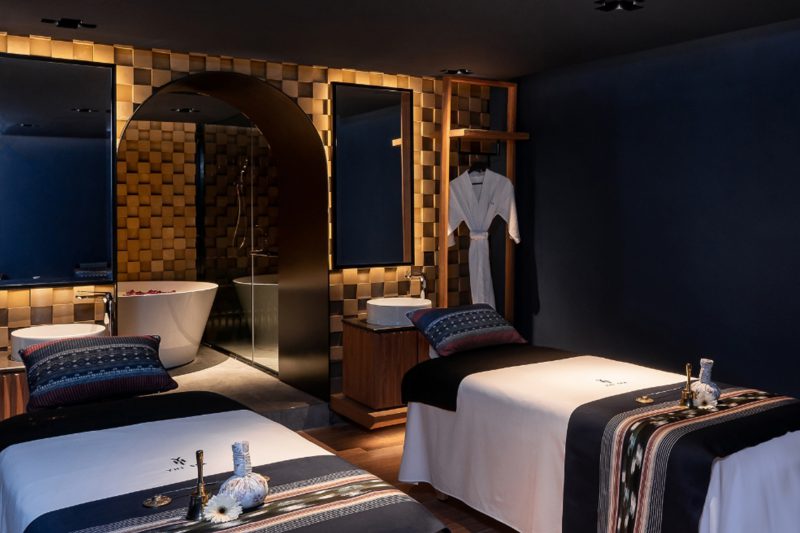 There is always a good reason to go to the spa. It is not only about making time for yourself to relax your body and mind, but also about discovering a new scene and experiencing a new spa treatment created with local wisdom and a touch of modern wellness techniques. 1. This newly opened spa in Chiang Mai is the third outlet after a successful launch in Koh Samui and Phuket. 2. The 'YHI' was inspired by the goddess YHI, responsible for life and light and personified by the sun for the Karraur First Nations people in Australia. 3. The conceptual treatment at YHI Spa is derived from ancient Asian healing wisdom combined with modern wellness techniques. 4. Its extensive spa menu includes massages, body scrubs and wraps, hydrotherapy facials, manicures and pedicures, and more. 5. The seven treatment rooms are spacious and designed with an underwater theme, with a touch of a Thai herbal sauna and steam. 6. The signature spa menu here is the 90-minute treatment that combines an ancient Northern Thai massage (Tok Sen) with a Spanish massage aimed at relaxing muscles and providing fatigue relief. 7. YHI Spa pays homage to Thailand with designated massage treatments such as "Traditional Thai," which focuses on the body's pressure points, and "Thai Lanna," which uses a Thai herbal ball. 8. "Kid Therapy" is a 45- or 60-minute treatment for children aged six to twelve years that aims to prevent hyperactivity. 9. YHI Spa uses products from HARNN, an organic Thai wellness brand. Their products are known for their natural ingredients and the wisdom of Thai artisans.
Designed for travellers of younger generations, Ying'nFlo, an upper midscale hospitality brand capturing the dashing spirit of of Millennials and GenZ excursionists, has been officially launched in Wanchai, Hong Kong, marking Langham's Hospitality Group's 20th anniversary, with more hotels in various cities in its roadmap. Ying'nFlo is designed as a place which feels like a friend's apartment, but better, with spaces that invites people to connect and recreate in style, focusing on state-of-the-art design, arts and music, as well as facilities that brilliantly meet the needs of young travellers. Brett Butcher, Chief Executive Officer, Langham Hospitality Group said "Ying'nFlo is a bold colourful canvas for the younger urban travellers, at an affordable price. It's a smart guest experience for a generation that has grown up with digital. The concept combines simple stylish design with brilliant basics which are efficiently executed with a strong social vibe." "We will locate Ying'nFlo in destinations where our guests want to travel. These locations would be the front door to cultural, entertainment and tech hub districts," he added. "There is a strong opportunity to grow Ying'nFlo in Asia-Pacific and beyond where 50% of the population are millennials or GenZers." For more information on the Ying'nFlo (Hong Kong), visit yingnflo.com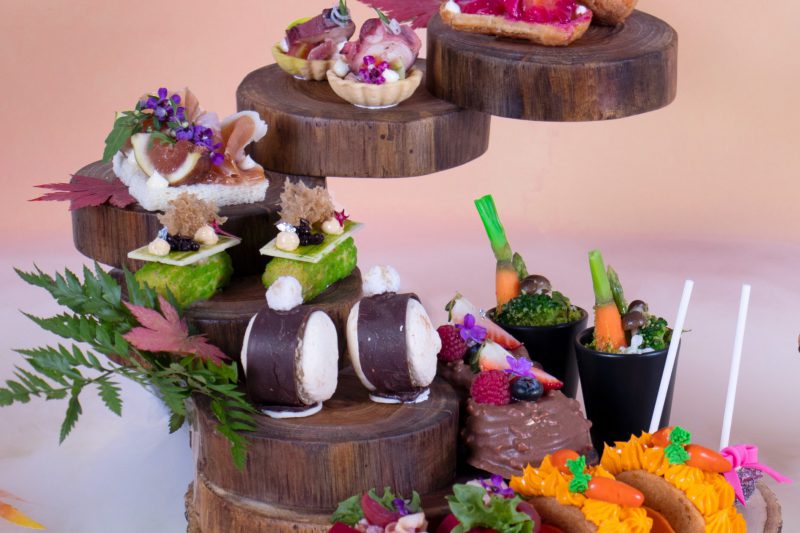 The St. Regis Bangkok has recently unveiled its new afternoon tea experience, the 'Autumn Afternoon Tea', featuring tempting savouries and sweet treats made with seasonal ingredients at the side of the classics, reflecting the earthy shades of the season. The Autumn Afternoon Tea set includes specials like Pistachio Éclair and Raspberry Pate de Fruit; as well as Red Velvet Bread; Smoked Duck and Berries Sauce; Octopus and Heirloom Tomatoes; Beetroot and Mustard Marinated Salmon on Éclair/ and Organic Root Vegetable, Hummus; Green Olive Crumb; chocolate indulgences; and more. The afternoon tea experience is priced at THB 1,800++ per set including tea or coffee for two persons, served from 14:00 to 17:00, available until 20 November 2022 at The St. Regis Bar and The Drawing Room. Reserve your seats at +66 (0) 2207 7777 or fb.bangkok@stregis.com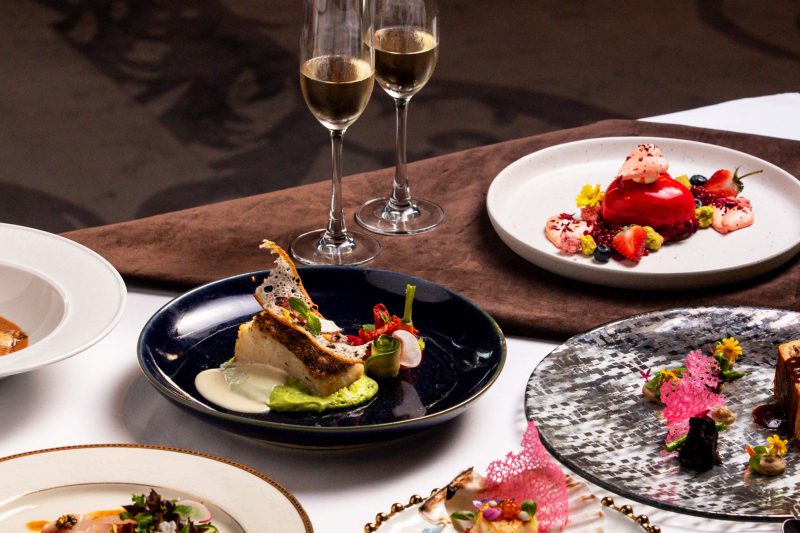 At @stregisbangkok, the spectacular VIU restaurant has a specially curated 5-course set menu for Valentine's Day that you can spoil yourself and a loved one with and tick every taste box imaginable. Opening with the Amuse Bouche of Pan-Seared Sea Scallops before floating along to the fresh taste of the Yellow King Fish Ceviche and Caviar with a Beetroot Lemon Dressing that brings a wonderful zest to the freshness of the fish, and this, closely followed by the pre-main soup of Poached Langoustine with Lobster Cream with Truffle Foam that has the most warming aroma. For the main course, you will choose between a beautifully soft Beef Wellington, the ever-delicious Australian Wagyu cased in a puff pastry that is cooked with a touch of excellence and just melts in your mouth perfectly, or the freshly Baked Snow Fish with a creamy brandy lemon sauce that brings a delicate citrus flavour to the tenderness of the Snow Fish. Dessert brings this 5-course feast to an elegant and loving close with the heart-shaped Rose Bavarois, which is executed to creamy and fruitful perfection. The Champagne Jelly Sable Breton is the finishing touch that this exquisite dessert truly deserves. This Valentine's Day, VIU is serving one of the finest menus in the city, and with stunning views and a calming atmosphere, it is the ideal setting for romance.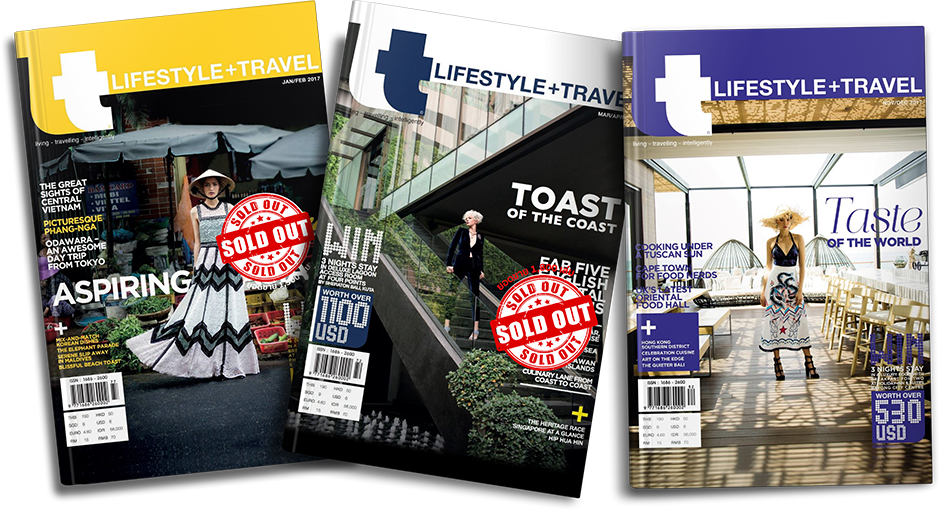 6 ISSUES FOR USD58!
Subscribe now and get your favourite magazine delivered anywhere in the world for this special price
Delivering the latest in style, inspiration, helpful tips and tricks for your next epic escape!